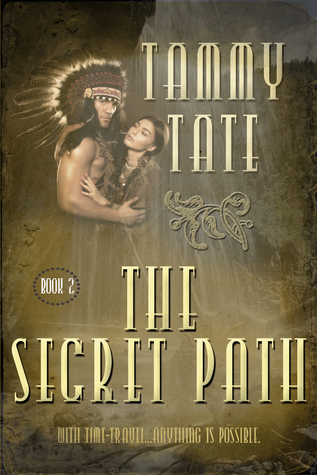 Review
With the help of a shaman, Nicole returns to 1812 to find her lost love, Flaming Arrow, and her best friend, Tracy, comes along too. Tracy is married in the present but she has an attraction to a sexy pioneer who helps Nicole and Tracy during an Apache raid. The secondary characters added extra depth to the story and I loved their interaction with the main characters. I teared up when Nicole and Flaming Arrow finally found one another (I wish they would've found each other again sooner though, not mid-way through the story) and my mouth dropped open as I read the 'surprise' near the end. I totally didn't expect it. Throughout the story you learn that true love reaches through the arms of time and soul mates can't be denied.
I loved the first book and the second one is even better. Time travel romance stories are one of my favorite sub-genres. The story flowed well, was professionally written, and the author certainly knows her craft.
5 Stars.
Disclaimer - Thank you, Tammy Tate, for sending me an ebook copy for an honest review. I am a reader. I am not paid or compensated in any way, shape or form for this review. I will not change or alter this review for any reason.