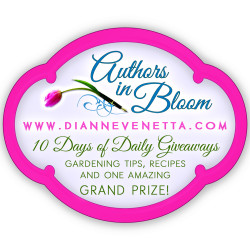 Garden Fun

Gardening is a fun way to make your home beautiful with flowers and decorative plants but can be a great way to feed your family as well with fresh fruits and vegetables. There are many different ways to build a garden. Flower gardens can be planted directly into the soil or can be sown in a flowerbed for a more attractive look. When growing produce, the possibilities are almost endless. Popular options include building a raised bed, usually with a wooden frame to sow outdoors, or sowing seeds indoors in containers to transplant them in a few weeks directly into the soil once they have germinated. Methods for gardening depend on many factors, including soil strength, the climate you are in as well as what you are planting. However, the most important factor in gardening is fertility of the soil. There are many ways to make your soil fertile. Composting and store bought fertilizer are the most popular options. When planting fruits and vegetables, it is also important to not plant too many crops in a single garden, as this can degenerate your soil and cause it to lose nutrients. Another concern for any gardener is plant yield, whether it be bushes or peppers, you want to make sure you get the most out of your garden. Whether gardening for beauty or for food, it's important to have fun and know what you are doing.

Two Prizes for One Winner
Melody Bennett's parents trampled on her teenage romance with a drifter ten years ago. He disappeared without a word of goodbyes on the night they had planned to run away together. Since then, she cast aside her foolish notions of happily ever after and worked hard alongside the hired help to care for the majestic horses on her family's beloved ranch. She refused to give love another chance and resigned to live her life alone.
Max Fortaine returned with a heart guarded by secrets and a sizable bank account that took blood, prayers and tears to fund. The cowboy disrupted Melody's peaceful existence with stolen kisses and a promise for more. After a lifetime of running, mistakes and regrets, he vowed to reclaim the only woman he ever loved… if only her overprotective father didn't stand in his way.
AND
This Beautiful Rhinestone Heart Bracelet with a Black Woven Band
My Giveaway
a Rafflecopter giveaway
Grand Prize Giveaway
Contests will be left open through the 17th. Visitors will have 10 days to enter each individual author contests. To win, visitors must hit each and every author on the hop. Grand prize is an ereader of their choice (up to $200 value) with second prize a $25 gift card to the ebook retailer of their choice.